Stop Throwing Good Money Leads Away!
Let 30-year Real Estate investor and trainer Lou Brown show you how to create... not lose... great deals!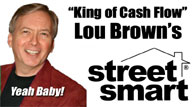 I've been through markets like this one and before and can teach you EXACTLY what to do now! The timing couldn't be better -- blood in the streets while banks and homeowners crash and burn. You can save them -- I'll show you how!
I've combined my most money-making deal structuring secrets into a powerful 4-day training that will teach you how to squeeze every penny out of any lead!
My Millionaire Deal Maker™ training is where I reveal personal earned-through-blood-sweat-and-tears deal structuring strategies created over the last 30 years of being in Real Estate. In Millionaire Deal Maker™ (MDM) training, I teach you how to craft true win-win deals, how to make offers that no seller can refuse, how to get into deals with no money and little risk and how to pull all of the profit out of a deal.
That's a lot, but not nearly all! At this event, I'm going to "fill-in-the-blanks" in other people's training and I'm going to show you EXACTLY how to negotiate and structure every deal, even the ones you thought were trash! Forget the old adage: "profit is all about the leads", it isn't! Profit lies in what you do with the leads and that is what I will be teaching at my next event.
Others say this training is the best real estate training out there. You won't find it anywhere else. And you'll meet the great people who have become my loyal licensees and created millions of dollars in wealth for themselves throughout the country! You'll have time to sit and talk with me, with my Millionaire's Club members, with my new BizWiz™ local area representatives who coach real estate investors like you in your own backyard, and with smart, savvy business folks like you who want the real deal.
Simply speaking, my MDM training is the most important thing you can do for your financial future. If you haven't figured that out already, read on! Inside this guide to MDM, you'll find select secrets that you can begin to apply immediately, success stories that will motivate you to change your life starting today, details about what exactly you'll get out of Millionaire Deal Maker™, and a list of the $10,475 worth of bonuses you'll get at my event! Take my word for it - keep reading!
Success stories from MDM students…
"We now have 24 properties producing $60,000 dollars passive cash flow yearly and we are looking at our biggest year of income ever. Our equity is now over $600,000 dollars and our net worth has tripled. And this is one year after graduating your MDM training. I cannot afford to miss anything Lou Brown has to offer."
- Jim Williams and Karen Rittenhouse, Greensboro, NC
Jackie Coleman from Washington D.C. took my advice. She bought a deal to class she thought was a loser. After review, my coaches and I forbade her from throwing the deal away. We told her exactly what to do. Jackie went back home, followed the simple plan we laid out and ended up with a check for over $109,000!
"Louis, I've spent thousands of dollars on seminars that left me with only a small portion needed to do this business. Thanks to you I just closed on a property with over $30,000 in profits."
- Daniel Murrah - Atlanta, Georgia
"Lou, I have to admit I had become too comfortable with my way of investing, but I now realize I was missing so many other opportunities to make the real money! I'm a real money machine now!"
- Bruce Barilar - Harrisburg, Pennsylvania
---
Words of Praise from Ron LeGrand, Real Estate Guru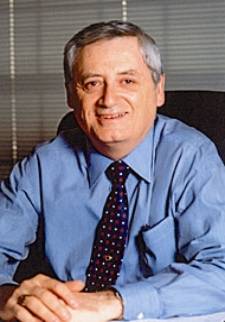 "His name is Lou Brown. He's a legend among Real Estate entrepreneurs because of the system he's built. He has been at it for over 25 years and he's seen it all. He's truly a man who practices what he teaches. To this day, his full time profession is real estate investing and he does it well. He's got the best system of forms and agreements for real estate on the planet. What's more his teaching skills make it easy to understand what he's teaching. Even beginners get it quickly."